In order to cost efficient and environment friendly transport of waste over long distances, KRWM operates two waste transfer stations; one for the Devoll Municipality near Bilisht and another for the Kolonjë Municipality near Mollas.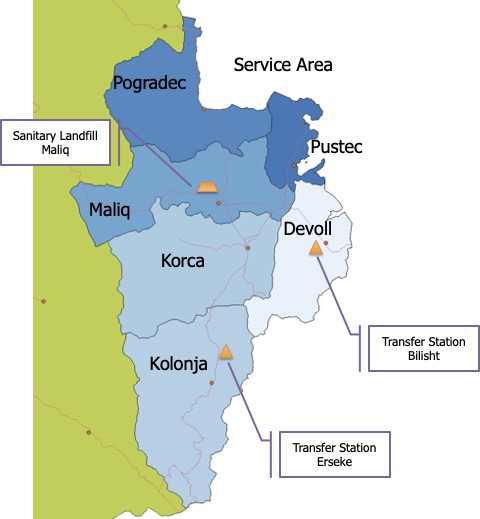 Role of the transfer stations
The transfer stations are fenced and constantly guarded in order to prevent unauthorised access and access of animals.
Waste collection trucks are registered at the entrance and directed to the ramp by the operator. From there the waste is directly unloaded into large transport containers. These containers are water tight and covered during transport and when not in use. The transfer stations as well as surroundings are cleaned in case any waste is scattered by wind. These measures prevent any potential pollution of the environment.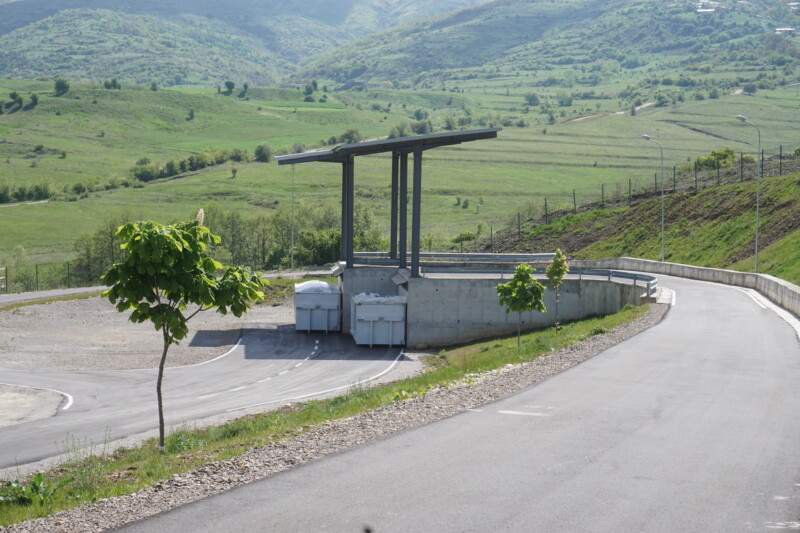 After the transport container is full, it is taken to the landfill and another empty container is put in its place.
These municipalities with small amount of waste generated and limited financial possibilities would be able to neither implement state-of-the-art waste management facilities nor directly transport the waste to the sanitary landfill in Maliq. Due to the transfer stations and cost sharing by all municipalities of the Korçё Region, numerous dumpsites could be closed and the waste can be transported to the landfill in an economic way. Thus, the impact of waste management on the environment and inhabitants of the municipalities could be eliminated.